In today's digital age, having an online presence is critical for businesses across all industries, including medical practices and healthcare-related enterprises on Long Island. Your website serves as the digital face of your business, and it's often the first point of contact between potential patients and clients. That's why partnering with a professional web design company like Logic Web Media can make all the difference.
Specializing in web design, custom WordPress development, and SEO services, Logic Web Media has been a go-to choice for Long Island-based businesses in the medical field, such as medical staffing agencies. In this blog post, we'll explore the importance of web design in the medical industry and how Logic Web Media can help you create a strong online presence.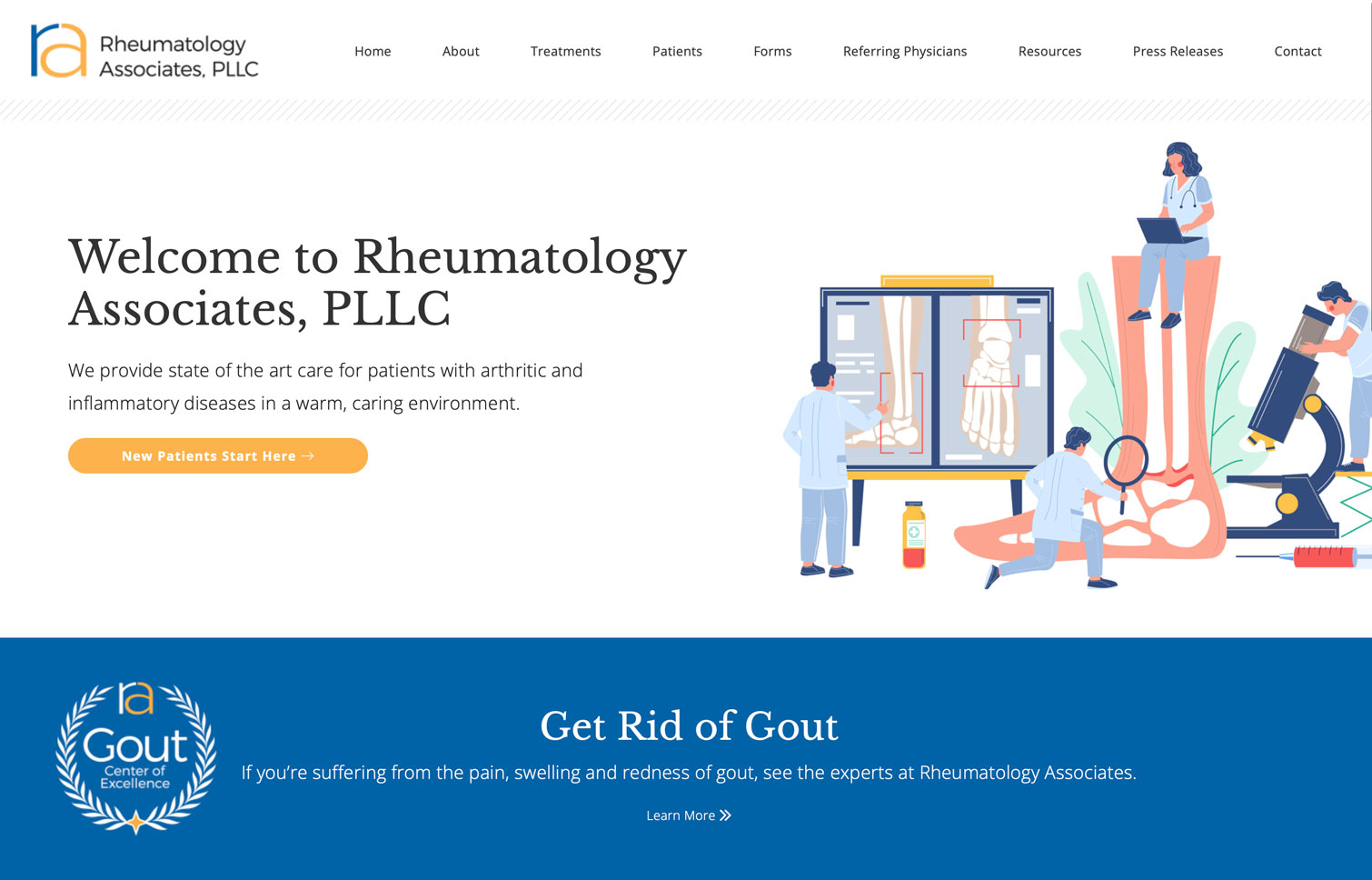 The Significance of Web Design in Healthcare
Trust and Credibility
A well-designed website instills trust and credibility. For medical practices, trust is paramount. Patients need to feel confident in your expertise, and your website's design plays a crucial role in establishing that trust. A clean, professional design can leave a positive first impression and build confidence in your services.
Accessibility and User Experience
Patients and clients expect easy access to information on your website. A well-structured and user-friendly website design ensures that visitors can find the information they need quickly. This is especially important in healthcare, where people often seek urgent information or services.
Information Dissemination
Healthcare websites need to provide accurate and up-to-date information about services, healthcare professionals, and facilities. A good web design ensures that this information is presented clearly, making it easier for patients to understand and engage with your practice or agency.
Mobile Responsiveness
Today, a significant portion of web traffic comes from mobile devices. Your website must be responsive and adapt seamlessly to different screen sizes. Logic Web Media specializes in creating mobile-friendly websites, ensuring that your audience can access your site from any device.

Logic Web Media's Expertise
Custom WordPress Development
WordPress is a versatile platform that Logic Web Media excels in using. The team can customize your website to fit your specific needs and design preferences. Whether you're a small medical practice, a medical staffing agency, or a local pharmacy chain, a tailored WordPress website can help you stand out.
A great example of custom WordPress development for the healthcare industry on Long Island is OnPoint Pharmacy. They have 12 locations across Queens, Nassau, and Suffolk Counties. Their custom design is sleek and modern, which is the perfect reflection of their fresh take on how pharmacies operate.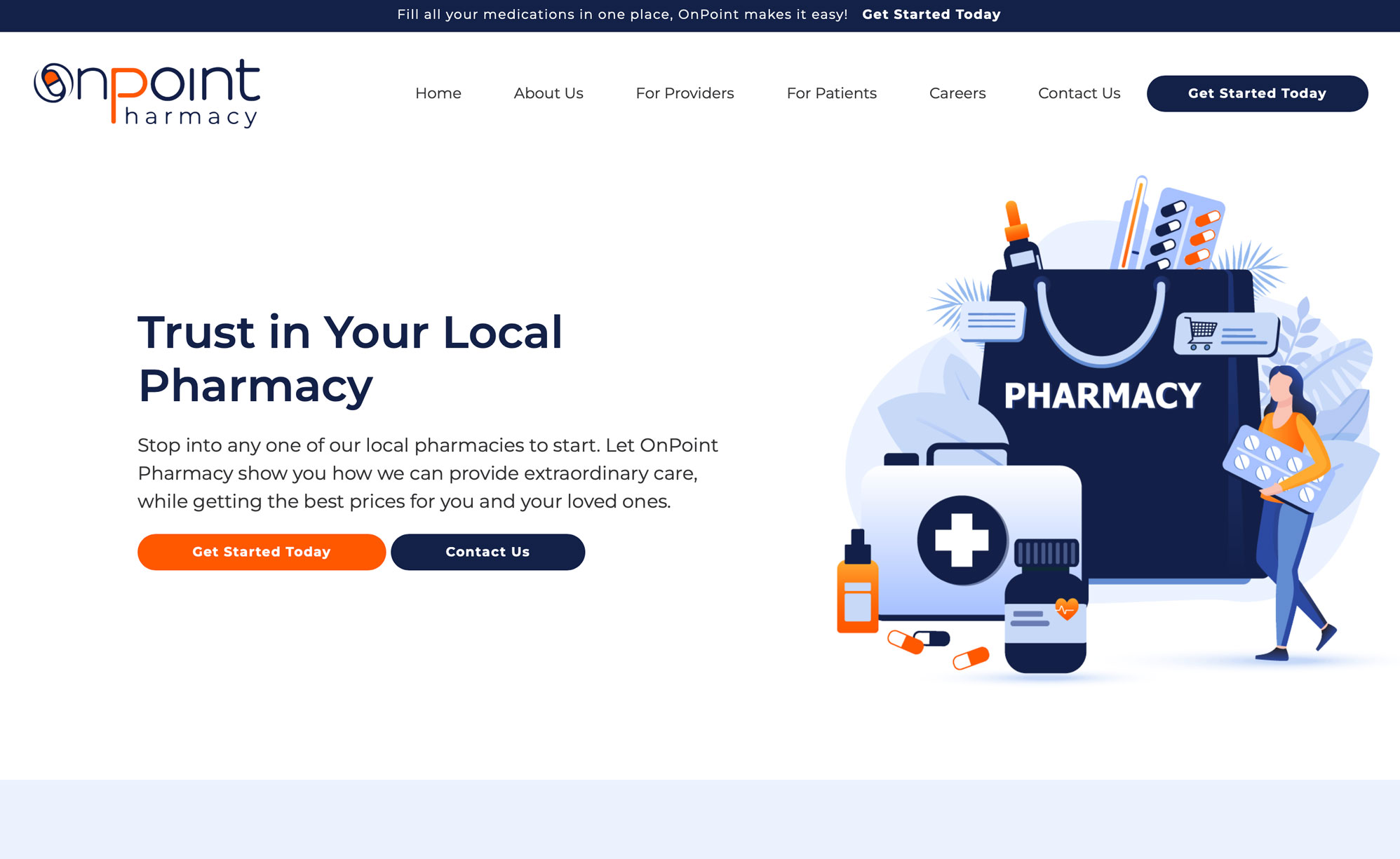 SEO Services
An attractive website is only as good as its visibility. Logic Web Media offers SEO services that can boost your website's search engine rankings, ensuring that potential patients or clients can find you easily.
With quality website content and regular blogging, you can expect improved Google rankings and local maps visibility. As a result, your Long Island medical practice can expect an increase in new patients. One good example of this is the Central Orthopedic group. They have been a long-standing SEO client of Logic Web Media. We update their website, monitor their rankings, write blog posts, complete technical SEO audits, as well as track competitors. In the image below, you can clearly see their search visibility as compared to their competitors. That light blue line is where their search rankings stand. Those other lines way lower on the chart are their direct competitors, based on their locations and services.
As you can see, Central Orthopedic Group has benefited greatly from an on going SEO campaign. In addition to SEO, we also run their Google Ads, which directly target search results ensuring they get the lead over their competitors.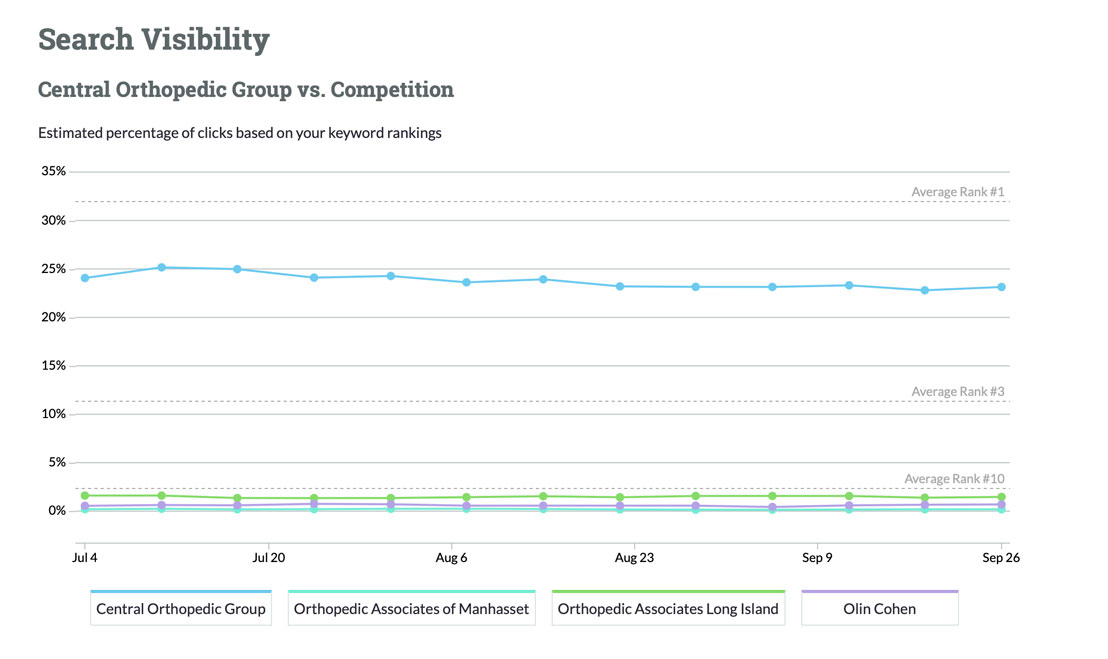 User-Centered Design
Logic Web Media understands that a website's success hinges on user experience. They design websites with the end user in mind, ensuring that navigation is intuitive and content is engaging.
Medical Staffing Consultants are a long-time partner of Logic Web Media. Also Long Island-based, MSC is a leader in the healthcare industry helping people start their own medical staffing company. As a Long Island leader in web design and development, Logic Web Media designs and develops the medical staffing websites for the emerging companies. These medical staffing websites are designed and built to help prospective employees and facilities to utilize these important medical staffing services. We pride ourselves on creating these websites so that they are easy to navigate and capture leads with eases.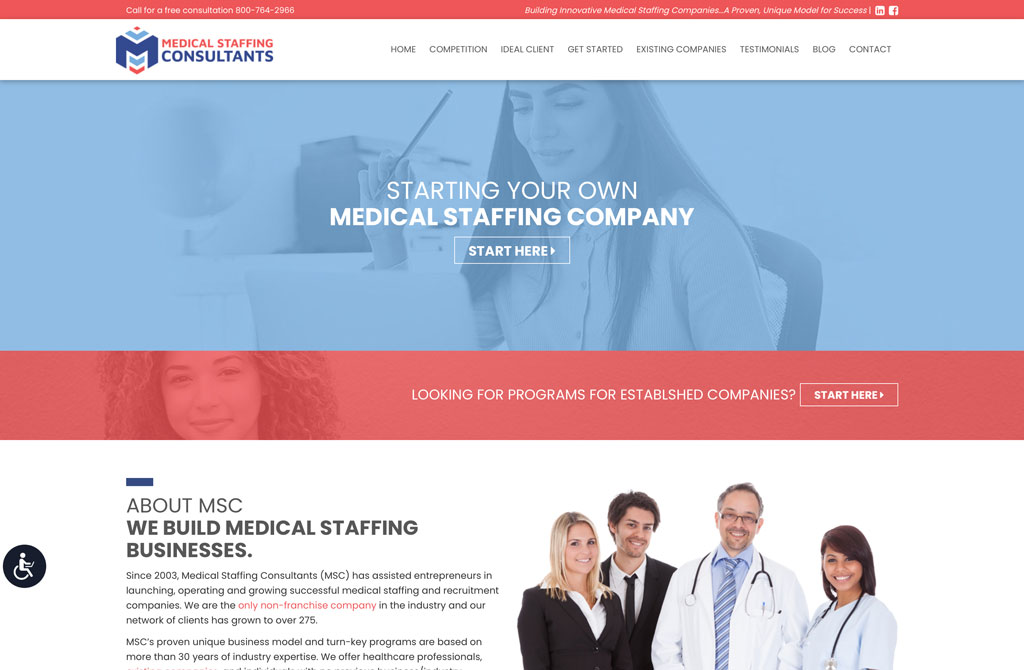 Conclusion
In the competitive Long Island medical field, a professional web design is your ticket to success. Logic Web Media specializes in crafting websites that not only look stunning but also perform exceptionally well. With their custom WordPress development and SEO expertise, they can help your medical practice or healthcare-related business gain the visibility and trust it deserves. When it comes to creating a strong online presence, Logic Web Media is the go-to partner for businesses on Long Island. Choose them, and you're one step closer to achieving your online goals in the medical field.